Your garage, as well as converted sun porches, will typically have a slab on grade foundation. The stem wall with slab on grade is a minimum of 6 inches tall from the soil.
The Garage Seismic Retrofit Solution
Older garages need to be upgraded with sill plate bolts or Universal Foundation Plates (UFP) if there is no plywood in the walls. Plywood shear walls are highly recommended especially at the garage door opening, sliding door or french doors, where the side walls are very short, plywood will add lateral stability for these structures from tearing off the house and/or falling down.
If you have living space above the garage we have custom bracing solutions that will address the potential threat of your garage folding in and your living space dropping down.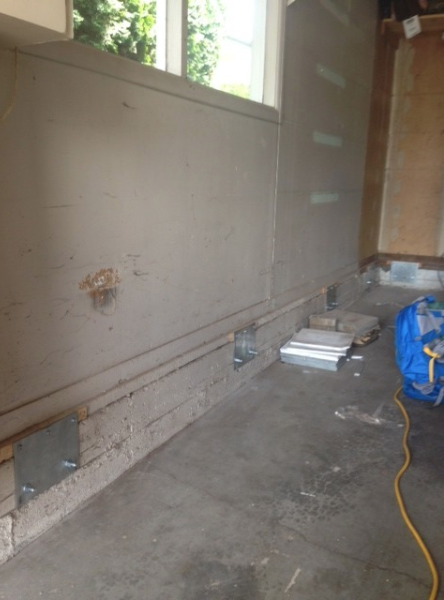 All our crew is certified by Hilti to professionally and accurately install Hilti anchors. These anchors, which include several varieties, are the highest quality products we've found to support heavy, dynamic loads, such as seismic and shock loads.